Special Dinner Nights
EGSW take over atmospheric restaurants and host sociable evenings in cherry picked venues. There's currently limited space for all three of these options but they do sell out every year, so act fast to secure your spot!
Mixed WELCOME DINNER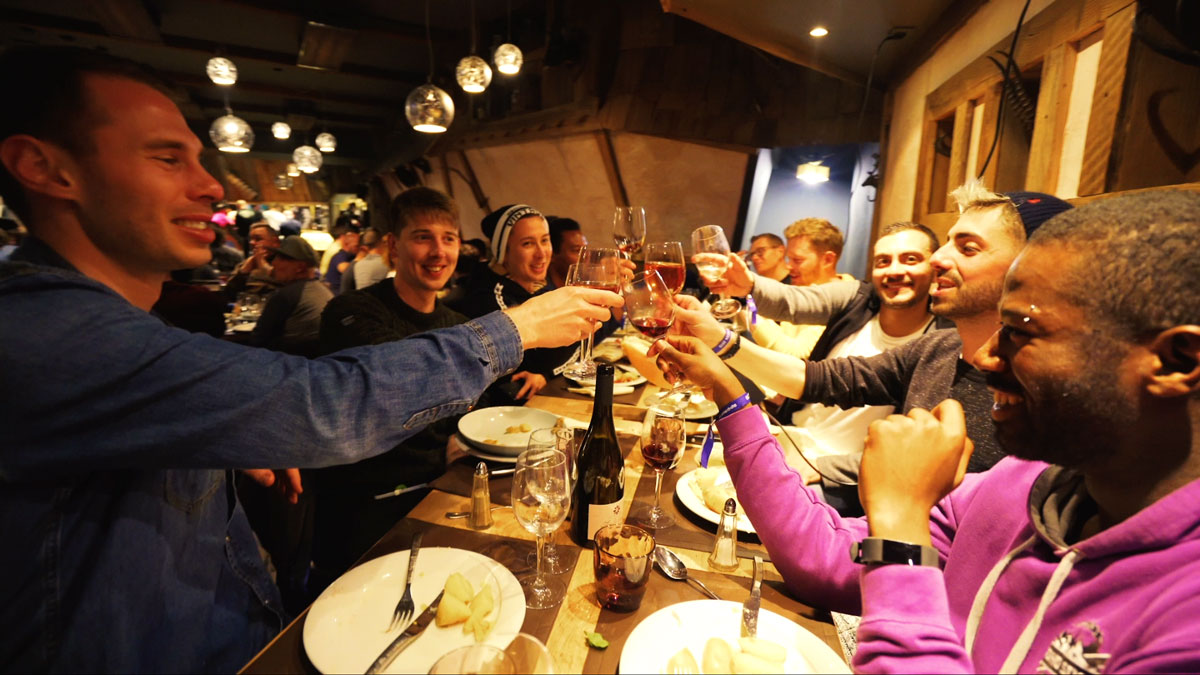 Re-unite with friends, make new ones!
Saturday night, €25 per person.
Fondue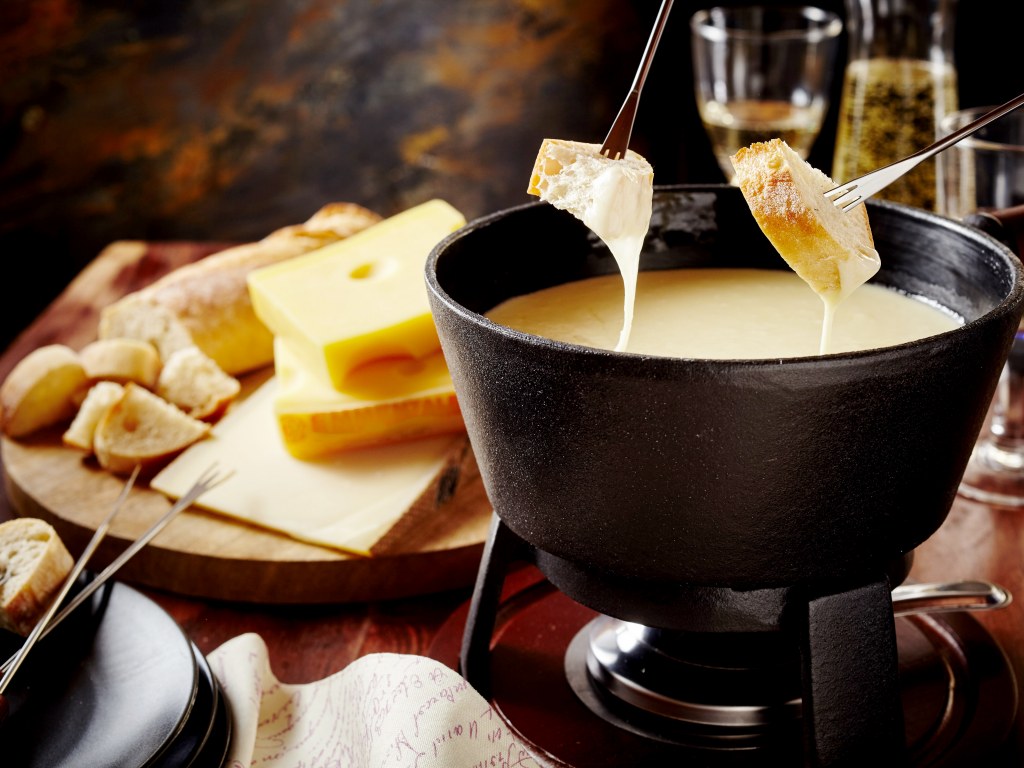 For our fondue evening you will be served with a Fondue Savoyarde which is a combination of White wine, Comté cheese, Emmental cheese, Gruyere cheese, and Kirsch.
The Fondue is served in a communal pot (caquelon) that rests on a stand, placed in the middle of your table, beneath which sits a spirit burner (rechaud) that holds ingredients at their optimal temperature. This classic French Alpine dish is eaten by dipping long stemmed forks with pieces of bread into the melted cheese and is accompanied by a salad and followed with desert, also included is three glasses of either Red or White Wine.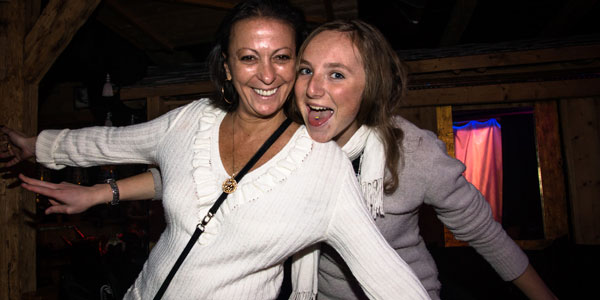 Women FONDUE NIGHT
Allow delicious Savoyard fondue to melt your heart at this ice-breaking sharing experience at the start of the week. EGSW's queer women guests will be seated together at this mixed restaurant event.
Women-only Sunday night, €28 per person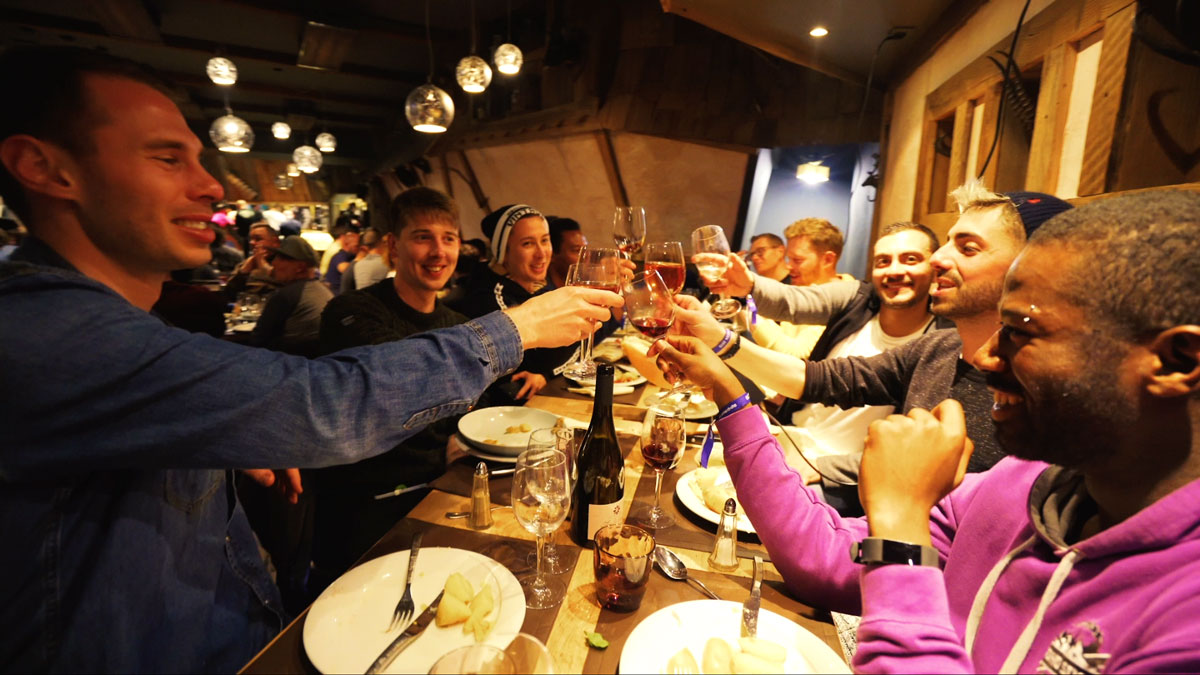 Mixed FONDUE NIGHT
Sunday night, €29 per person
Raclette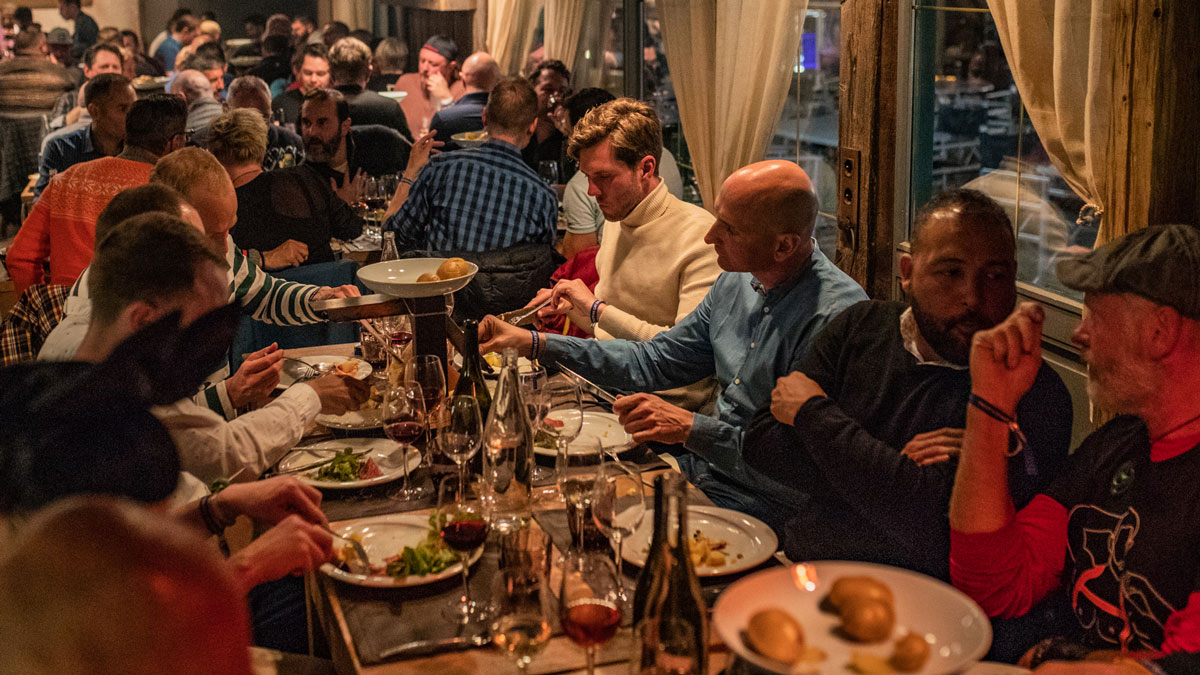 Mixte Raclette Dinner
Fondue or Raclette? More melted cheese goodness high in the Alps, with mixed tables exclusive to EGSW guests.
Thursday night, €30 per person.
Book early to guarantee your place!
Mixed SOLO TRAVELLERS TABLE
New in 2020, we are organising tables for guests willing to meet and mingle with other guests!
Whether you are a first-timer or a repeater, a great skier or a beginner, wherever you come from, come and share your stories and experience, make friends and make your holiday even more special!
The Solo Travellers table is free to join with your ticket to each or all of our special dinner nights: Welcome Dinner, Fondue Night, Raclette Night.